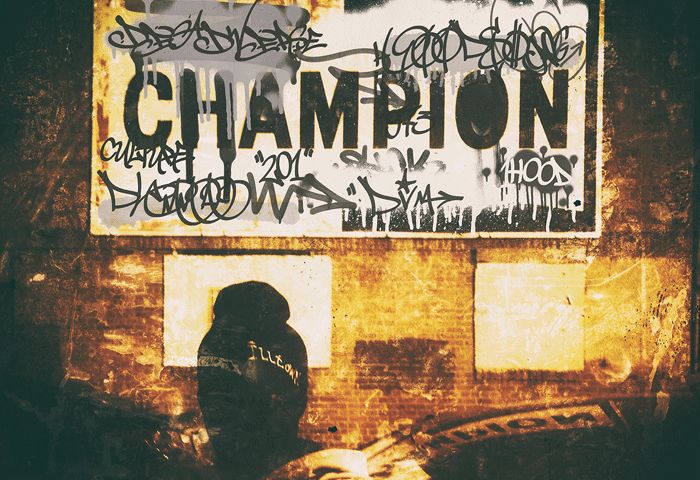 D.L.E.MM.A's CHAMPION  is available now!!!
Limited Edition Cassette from Deadverse Direct.

Digital from iTunes and Amazon Music!
CHAMPION features gritty Boop-Bap tracks produced by dälek (Will Brooks) and spacey synth-ladened bass heavy tracks produced by Oktopus led production teams: MRC Riddims, Indianz, and Bangkok. The juxtaposition of old school and new makes a strong statement that can only be described as his own brand of Gutter Hip Hop. The full length features appearances by Deadverse Massive members Oddateee, Gym Brown, and Skalla, as well as long time associates EST and Yas from Hak Mob.
Listen to 5 tracks here from the 12 track full length album!
ORDER YOUR COPY TODAY
LIMITED EDITION CASSETTE (with Free Download Card):

DIGITAL: