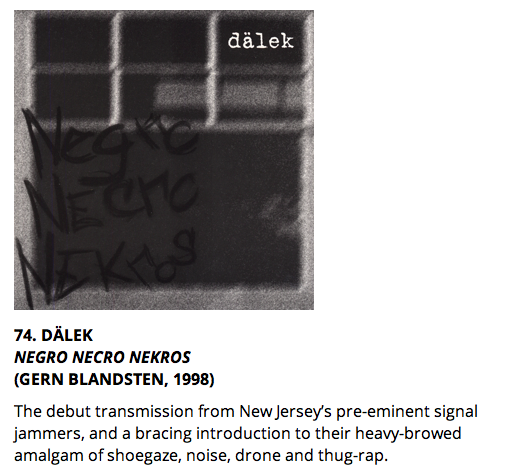 Looks like dälek's debut album, Negro, Necro, Nekros (Gern Blansten, 1998) [Since out of print, but more info on that soon!]
made it onto Fact Magazine's Top 100 Albums of the 90's, back in 2012!
We just recently heard, yeah son we got up to the minute news right here!
Regardless… Respect to them for the humbling honor!