Palms – Antarctic Handshake (iconAclass/deadverse Remix)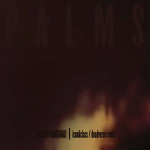 The new iconAclass/deadverse remix of Ipecac Recordings Super Group  Palms is now available through iTunes!
Palms  consists of Deftones' vocalist Chino Moreno and three members of the post-metal band Isis: bassist Jeff Caxide, drummer Aaron Harris and guitarist Bryant Clifford Meyer.
Having a long history of touring with Isis, Will Brooks approached them with the idea of re-imagining their epic track Antarctic Handshake, off of their self titled 2013 release on Ipecac Recordings.
The result is a dreamy-beat-driven-synthpop kind of joint that although a brand new sound for the parties involved, still has the flavors of all the key elements. It is easy to get lost in this beautifully melodic and hypnotic summer anthem.