The Silent Barn Presents:
MOOR MOTHER RECORD RELEASE SHOW
Friday September 23, 2016
8PM  $8
603 Bushwick Ave.
Brooklyn, New York 11206
PERFORMING LIVE:
AYE NAKO
VIA APP + BOOKWORMS
JOHN MORRISON (deadverse recordings)

MOOR MOTHER
DJ HARAM SPECIAL GUEST
YVA LA VEGASS
Tix: https://cookbook.better.space/Event/6790/Moor_Mother_NYC_Album_Release_w_DJ_Haram_Aye_Nako_John_Morrison_Via_App__Bookworms_at_Silent_Barn

Fetish Bones is the Don Giovanni Records debut of Philadelphia-based musician, artist, and activist, Camae, who performs under the name Moor Mother.
The album features 13 songs conceived and recorded in Camae's home studio using a variety of machines, field recordings, and analog noisemakers. The music is often harsh and strange, projecting both the visceral anger of punk and the expansive improvisatory spirit of Sun Ra. It's an album intended as a form of protest and also as form of time travel — a collection of sounds that are events themselves, telling stories rich in history about the journey that brings us to today and the future we are creating. Fetish Bones is not an album meant to help you forget. It is made so that you will remember the injustices that we bear witness to and participate in.
Pre-order: http://bit.ly/2a77ufE
Listen to the track Deadbeat Protest: http://bit.ly/29Xc5nG
GET THERE EARLY. DON'T MISS DEADVERSE'S OWN JOHN MORRISON LIVE IN BROOKLYN!!!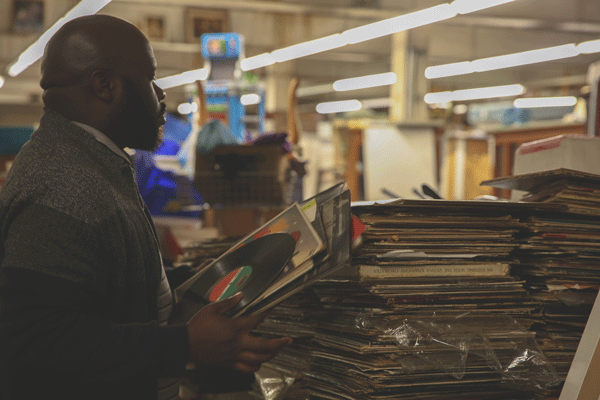 LIMITED EDITION CASSETTES WILL BE AVAILABLE FOR SALE AT THE SHOW!!!