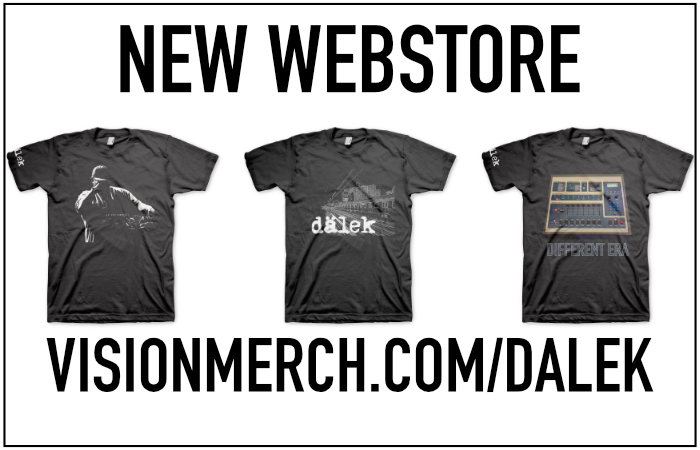 We are proud to announce a new streamlined clothing merch store, featuring 4 BRAND NEW DESIGNS, and 4 classic designs. Available for orders today. The new VISION MERCH STORE will allow us to offer new and seasonal drops on a regular basis. We are also so happy to announce that shipping prices to the EU and UK are FINALLY reasonable! We know this was a problem with our last store. We have worked with Vision Merch to remedy this problem for our fans in the EU and UK. We appreciate your patience.
The 4 new shirts were designed by Will Brooks AKA Dälek himself.
The New designs are:
Dälek Train T Shirt, DIFFERENT ERA T Shirt, the Dälek WE SPIT TRUTH T Shirt, and the Silhouette T Shirt (based on a photo by Honza Walda Valík)
We also kept 4 classic designs:
The Classic Dälek Logo T Shirt, the Dälek Face T Shirt, SKULL T Shirt, and the Deadverse Recordings Logo T Shirt.
All T Shirts AVAILABLE NOW AT VISION MERCH STORE