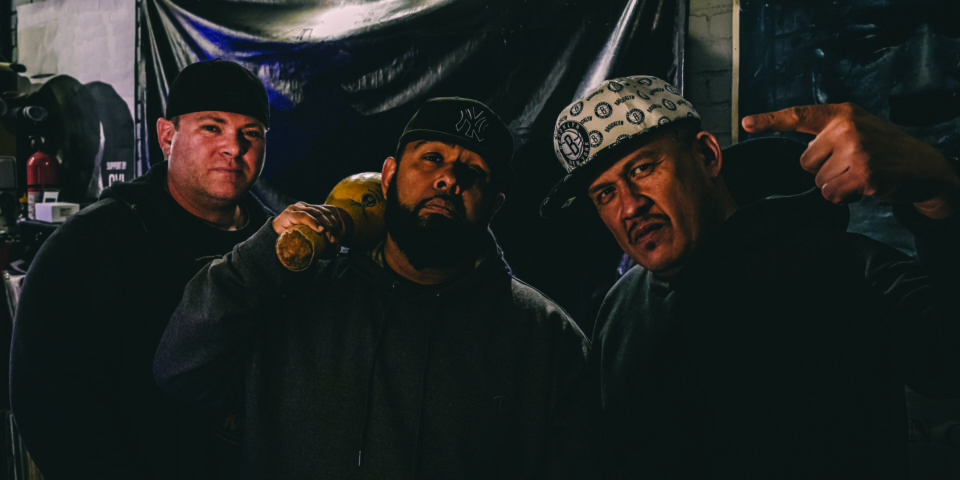 Deadverse Recordings is proud to announce our partnership with Sabotage Records and the upcoming release of IconAclass – Changing Culture With Revolvers on vinyl!!! The sophomore alum will be available on May 7th, 2021. Both the regular version and limited edition clear blue vinyl pressing are available for pre-order now. Don't Sleep!
The digital version is available exclusively on BANDCAMP and one copy of the rare Cassette version is available on DEADVERSE DIRECT.
IconAclass is a passion project from MC/producer Will Brooks. Best known as MC dälek, the front person and co-producer in experimental Hip Hop group Dälek. He has explored the left of center/ wall of noise world ala My Bloody Valentine meets Public Enemy on 8 studio albums and numerous collaborations. Their sophomore full length album Changing Culture with Revolvers features MC dälek back on production and Emcee duties, and recruits long time deadverse massive & Labteks member, Dev-One on vocals as well. The contrast in voice and rhyme style provides the album with a brand new take on hard hitting gritty East Coast Hip Hop. As always, cuts are provided by Mixmaster Motiv. Changing Culture with Revolvers is poised to open eyes and infiltrate eardrums. Pure hip-hop, hypnotic, heavy beats serve as more than just a backdrop. They focus a spotlight squarely on the lyrics, and iconAclass has a lot on their mind! 12 tracks with a heady blend of lyrics and grimy East Coast Boom-Bap beats skewed through the Deadverse prism.