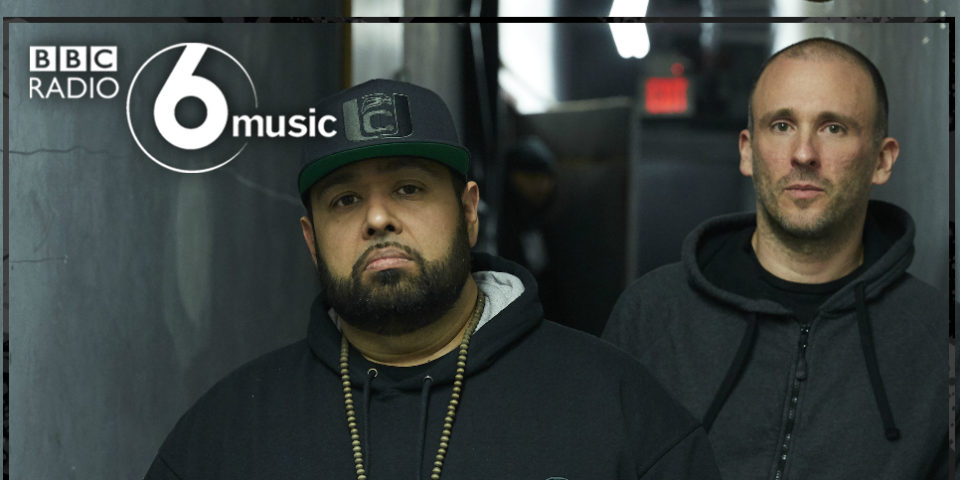 July 14th 2019 00:00
In advance of their upcoming tour, Dälek compile an hour long playlist of rare joints, remixes, and songs that they are currently feeling. Dälek are extremely excited to be playing some new sounds for BBC Radio 6's Freak Zone! Fans of the Live at Deadverse web broadcast will recognize a few rare gems, but the set is laced with all types of ill joints. Definitely peep this!
TUNE IN HERE
? UPDATED DÄLEK & ANGUISH TOUR DATES ?
7/20 DUBLIN, IE – THOMAS HOUSE
7/21 BIRMINGHAM, UK – SUPERSONIC FESTIVAL
7/23 MANCHESTER, UK – SOUP KITCHEN
7/23 MILTON KEYNES, UK – CRAUFURD ARMS
7/26 WIEN, AT – GRILLX
7/27 PADOVA, IT – CURTAROCK FESTIVAL 
7/28 NICKELSDORF, AT – JAZZGALLERIE*
7/29 PRAUGE, CZ – PALAK AKROPOLIS*
7/30 BONN, DE – IN SITU ART SOCIETY*
7/31 BERLIN, DE – A L'ARME FESTIVAL*
8/02 BRAZIERS PARK, UK – SUPERNORMAL
8/30 MULHOUSE, FR – METEO FESTIVAL*
8/31 NANTES, FR – RENDEZ VOUS ERDRE*
(* ANGUISH only)